Unraveling the Threads App: A Comprehensive User Guide
Posted by Christopher Arnell on Thursday, July 6, 2023 at 9:48:41 PM
By Christopher Arnell / July 6, 2023
Comment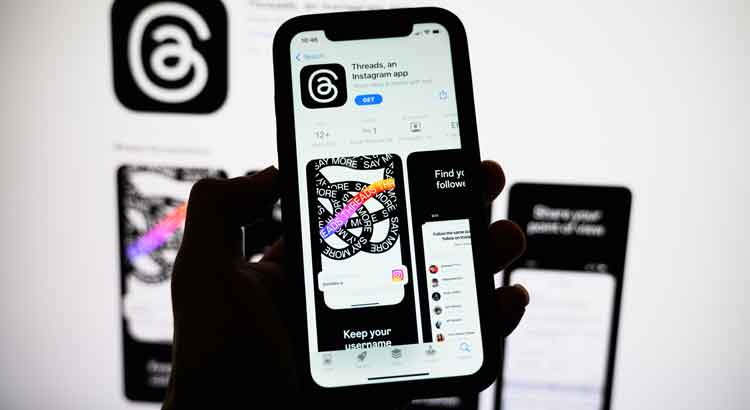 The social networking landscape has been evolving at a rapid pace, and the Threads app is a striking example of this evolution. Designed to seamlessly integrate the complexities of various digital communication modes into one platform, Threads offers a new perspective on how we can interact online. This guide will walk you through the features of this innovative application, and demonstrate how to use them effectively.
Overview of Threads
Meta's Threads is a ground-breaking social networking platform that combines features from various social media, messaging, and productivity tools into one comprehensive app. By bringing multiple threads of your digital life into one tapestry, the app facilitates not only seamless communication but also efficient management of your online presence.
Getting Started with Threads
To start using Threads, download the app from the Apple App Store or Google Play Store. After the app is installed, open it, and you will be guided through a simple registration process. You can sign up using your existing social media accounts or your email address. Once you've registered, you'll be prompted to customize your profile.
Creating and Customizing Your Profile
On the Threads platform, you can portray a holistic digital persona. After signing up, tap on your profile icon in the bottom-right corner. Here you can edit your profile picture, background, bio, and various other details. You can also link your other social media accounts and websites to your profile, which will appear as 'Connections'. This offers a unified place for people to explore your various online presence.
Navigation and User Interface
The UI of Threads is designed to be user-friendly and intuitive. The home screen contains five tabs:
Home: Displays a feed of content from people and groups you follow.
Discover: Helps you explore popular posts, trending topics, and suggestions to follow.
Post: Allows you to create a new post or start a new thread.
Notifications: Shows your activity and interactions.
Profile: Your personal space where you can edit your details and view your posts and threads.
Posting and Engaging with Content
Threads offers a diverse range of posting formats such as text, photos, videos, and links. To create a post, tap on the 'Post' tab, select your desired format and begin crafting your content. You can also tag users, include hashtags, and attach locations to your posts.
Once posted, your content can be interacted with in several ways: users can like, comment, share, or save it for later. The 'Threads' feature enables you to link multiple posts together, creating a cohesive narrative or topic.
Messaging and Group Chats
The messaging feature of Threads can be accessed by tapping the message icon at the top-right corner. This is where all your individual and group chats are housed. Just like any other instant messaging app, you can send text messages, emojis, stickers, GIFs, photos, and videos. The app also supports voice messages and video calls.
Group chats on Threads can include up to 500 people and provide a host of features such as threaded replies, the ability to pin messages, and admin controls.
Exploring and Participating in Communities
Threads also houses various communities or 'Groups', similar to Facebook Groups or Reddit's Subreddits. You can find these groups in the 'Discover' tab and join any that align with your interests. As a member, you can contribute by posting content, participating in discussions, or even hosting virtual events.
Integration with Other Platforms
One of the defining features of Threads is its ability to integrate with other platforms. You can connect your Twitter, Instagram, LinkedIn, or any other social media accounts. This allows for cross-platform posting and monitoring of all your social media engagements from one dashboard.
Notifications and Activity Tracking
The 'Notifications' tab keeps you updated about likes, comments, new followers and mentions. You can customize what notifications you want to receive in the settings. Furthermore, Threads offers robust analytics about your posts and interactions, helping you understand your online presence better.
Privacy and Security
Threads takes privacy and security very seriously. You can adjust your privacy settings to control who can see your posts, send you messages, and follow you. The app also offers two-factor authentication for an extra layer of security.
Conclusion
In this digital age where our lives are scattered across various platforms, Threads aims to weave these separate strands into one manageable and enriching online experience. As you begin to explore and use Meta's Threads, you'll appreciate its sophisticated amalgamation of the best features of social media, instant messaging, and digital productivity tools. It's not just an app—it's a new way to navigate your digital life.
Thinking about Buying or Selling your Home in Austin or Surrounding Austin Metro Areas?
Contact your
local RE/MAX real estate agent
and get your Austin Texas real estate listed. I am a Local Texas real estate expert.