Using the Travis County Property Search to Research Homes
Posted by Christopher Arnell on Wednesday, February 1, 2023 at 10:24 AM
By Christopher Arnell / February 1, 2023
Comment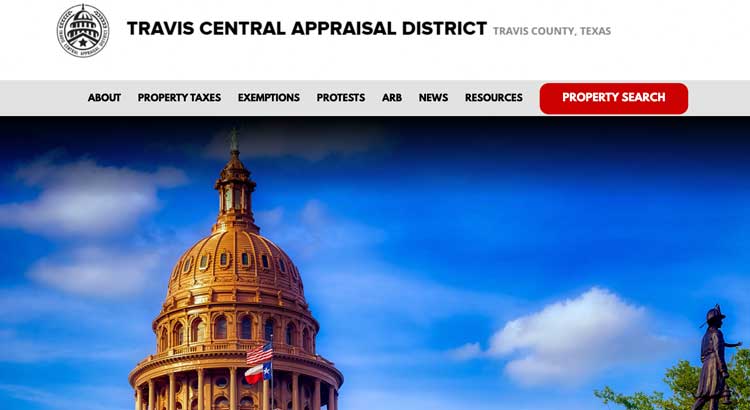 Why would you need to do a property search to research homes? If you're thinking about buying a home, you may want to find out about such things as the tax history, whether the home has any liens on it and whether there are any property restrictions. In addition, whether you're just considering a purchase or you already live in the home, it can be interesting to learn more about the history of a place. Some types of property searches can provide a great deal of information, from tax and deed history to who originally built the home, including old photos, and much more.
One tool you can use to research homes in Travis County is the Travis County Property Search. This is a database containing information that is in the public domain.
What Can You Learn?
You can learn several helpful pieces of information from this tool. This information can help you as you are making a decision in whether or not to purchase a home.
Some of it may be information that you probably already know, such as the contact information for the owner. However, this can be useful if there is a property that you are interested in and you aren't sure who owns it or if it's for sale.
The database will give you the home's legal description and its deed history. You can also find out such things as the appraised value and the property tax rate.
You can learn different things from these categories. For example, the deed history can show you all the owners. Improvements can tell you whether such features as a deck or fireplace has been added.
How to Get Started
When you arrive on the main Travis Central Appraisal District page, you will see a red button that says "Property Search."
Click on this button. It will take you to the property search page.
To avoid confusion, note that the red "Property Search" button exists on this page as well. However, clicking it again will only result in reloading the page.
Instead, scroll down the page. At almost the halfway point, you'll see two buttons on the right, one on top of the other.
The top button says "Property Search" again, and the one below it says "Map Search."
When you click on the black "Property Search" button, you will be taken to a page that has a drop down menu with the first item being "Compound Search," offering you the chance to search by account number, address or owner name in the search bar to the right of it.
Clicking the down arrow in the drop down box gives you a choice of several ways to look up the property: name, property ID, geographic ID, and property address. You can also choose the current year or go back several years.
The last selection in the drop down box is an option for "Advanced Search." Clicking on this brings up another box, one that reveals an enormous variety of options.
In the first column, you have the choice to search by year, property type, property ID, geographic ID, street address, doing business as, owner name and agent name. There's also an option to search by owner ID, which gives you a choice of choosing "contains" or "begins" for your search query.
The second column offers a number of drop down menus that let you search by abstract, subdivision or condo name or code or by mobile park name. You can also search by location parameters: market area, city, school district or taxing unit.
The third column allows you to search by improvement class or state code or to specify a range in market value or legal acreage.
Finally, the last column offers a search by protest status and the formal and informal date. There is also a choice to display results by market value, geo ID, property type or property address.
As you can see, the advanced search option offers you many different ways to search for property, including ways to get information about groups of properties that have the same characteristics.
Back on the property search page, your other option is to click on the black button that says "Map Search."
You can enter a specific address, owner name, property ID, geographic ID or latitude longitude, or you can use the map's zoom function to close in on a particular area.
Once you have zoomed in enough to identify specific properties, you can click on a property and get the name and address of the property owner as well as improvements, value, adjustments and more.
Clicking on a result from a property search gives you easy-to-read tables of additional information.
Other Tips
Before you start searching, you should read over the helpful information on the Property Search page. It offers you tips that will help you optimize your searches, such as explaining non-standard ways to input addresses and that you should avoid suffixes to get the results you need.
Getting More Information
If you're not getting the information that you need from the Travis County search, there are other ways to find out more.
The county recorder's office, the title company or even the neighbors may be able to give you the name of the owner.
There are also certain types of public records that could shed some light on a seller's motives. For example, people who are getting a divorce or who are in the middle of bankruptcy might want to sell quickly.
If you find out something of this nature, however, rather than trying to do anything with it yourself, it's best to share it with your real estate agent, who will know the best way to make use of this information in negotiations, if at all.
The Travis County Property Search is a powerful tool that can provide you with a lot of useful information about homes, types of homes or even just certain areas of town that you may be interested in as a real estate buyer. It's worth taking the time to learn how to use it effectively and what you can do with the information that you can find there. However, you shouldn't be limited by what it can tell you either. Other sources can also be useful in giving you a more complete history of a property and the potential pros and cons in buying it.