Understanding the Home Buying Process
Posted by Christopher Arnell on Friday, December 9, 2022 at 2:43:15 PM
By Christopher Arnell / December 9, 2022
Comment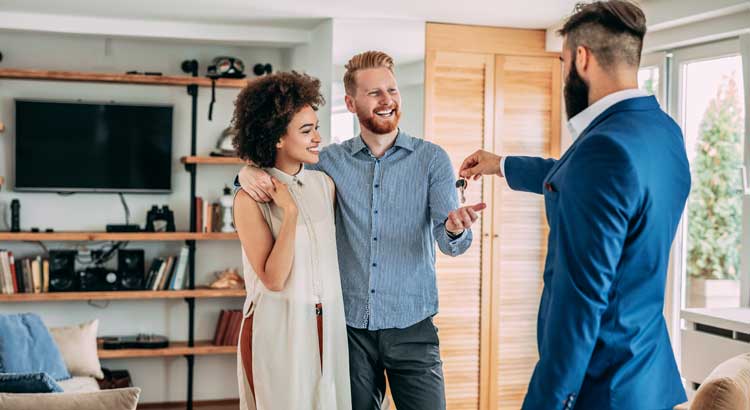 If you've started to think about buying a home, you may already be feeling overwhelmed, especially if this is your first time. There's so much to think about and so many new terms to learn, and on top of that, you're making a substantial financial commitment. You might be mentally making long lists of what could go wrong before you've even got a good handle on what the process involves. Before you panic and talk yourself out of it entirely, read the buying a home checklist below so that you better understand the steps that you need to take.
Making the Decision
Should you even buy a home? There are a lot of factors to consider, including how long you plan to live in your area and your financial situation. You don't have to stay in the same house for the next 30 years, but if you're thinking about moving on in a couple of years, you may be better off as a renter.
Think about the timing. The real estate market in Austin Texas is a hot one. This could mean that you don't want to delay if it looks like prices are going to continue going up.
The financial side of things can be complicated. It's not just about whether you can afford a mortgage and house payments but whether you can afford everything else that comes along with being a homeowner. Do you have a cash reserve in case the furnace fails in the dead of winter or half the roof caves in? There are also costs like insurance and property tax to take into account. However, consider as well that there are tax benefits of buying a home, and that can help balance some of these costs.
A class for home buyers can help you make your final decision if you're still on the fence. This can educate you about the home buying process and your options and may also introduce you to programs for buying a home that you could be qualified for.
Making a Budget
The question on the lips of many hopeful home buyers is often "How much house can I afford?" Use a home buying calculator online to help you determine costs, but be sure that you consider all the expenses of owning a home, as discussed above. If you're deeply in debt or don't have much in savings, you may want to delay until you're in a better financial position.
If you don't really know where to start in getting a good picture of your financial fitness for the home buying process, start by looking at your credit score. Consider the ratio of your income to how much debt you have. These are all things that lenders will look at when deciding whether to give you a mortgage. You can work on starting to repair your credit and pay down your debt if things don't look too favorable. Buying a home with bad credit isn't impossible, but it can mean additional challenges and limitations.
Check your liquid assets as well, meaning the money you can put your hands on right away. You'll need this for your down payment, closing costs, and other expenses, such as inspections. You may find that you need to spend more time saving before you move to the next step.
Consider Mortgage Options
There are several options that may be available to you. For example, if you're a veteran or, in some cases, a surviving spouse of a veteran, you may be eligible for a VA loan. In certain rural areas, you might be able to get a USDA loan. Loans with broader eligibility are FHA loans, which are government-backed, and conventional loans from private lenders. The former may be available to you even if your credit score isn't the best and you have a smaller amount set aside for the down payment.
Mortgage Pre-Approval
If you're a new home buyer, this is where you could be really getting into the weeds of understanding new terms and concepts. You might wonder why and whether you need mortgage pre-approval if you can start house hunting without it. A pre-approval doesn't guarantee the loan, but it does indicate that the lender is willing to give you one. A pre-approval also helps you assess what your price range should be, and it can put you at an advantage with sellers.
Choose a Real Estate Agent
Just as you can buy a house without researching the topic or getting a pre-approval, you can carry on without a real estate agent, but you're making the home buying process a lot more difficult on yourself. The seller is usually responsible for the agent's commission, and an agent can be a big help in filtering out the properties that are right for you, educating you about the process, and making sure that you get the best deal possible.
Looking for a House
Your real estate agent can help track down listings that fit your criteria, but you can also look on your own, both online and offline. In a tight market, it can be easy to feel rushed, but to start with at least, you're better off taking your time and looking at several different places to get a sense of what you do and don't want. It will help your agent if you can give them a list of your priorities, such as size, location, and features desired. Consider as well how willing you are to do renovations and what kind you'll do.
Making the Offer
This is another place where you might get tangled up in the real estate lingo. You'll start by submitting an offer letter, which is an actual letter in writing. Your agent can prepare this for you. You may also include what is called earnest money, a deposit that represents a small percentage of the total price of the home. This helps protect the buyer since if you cancel the sale, you usually lose this deposit. Once the offer is received, the buyer can accept it, reject it or give you a counter offer. In the last circumstance, there may be several rounds of negotiations. This is also something your agent can do.
Inspection
You may not need to get the home inspected, but it's a good idea, especially since you may want to have your real estate agent go back to the seller and negotiate on your behalf if there are problems. This step can save you money and headaches in the future if there are serious issues that the seller needs to fix before the sale is final.
From the first thoughts about buying a home through closing, you may be wondering "How long does it take?" Once you've assessed your finances and made a decision, the whole process of getting pre-approval, finding a home, and going through the buying process usually takes around 4-6 months. Still, it can be much quicker or much slower depending on the market in your area and your individual circumstances. Even if the process ultimately ends up being a fast one, it's best to not go into it in a rush. Taking the time to understand each step and make well-considered decisions will increase the likelihood that you'll be happy in the home you choose.
Thinking about Buying or Selling your Home in Austin or Surrounding Austin Metro Areas?
Contact your
local RE/MAX real estate agent
and get your Austin Texas real estate listed. I am a Local Texas real estate expert.