Selling a House 'As Is'
Posted by Christopher Arnell on Tuesday, February 7, 2023 at 6:27 PM
By Christopher Arnell / February 7, 2023
Comment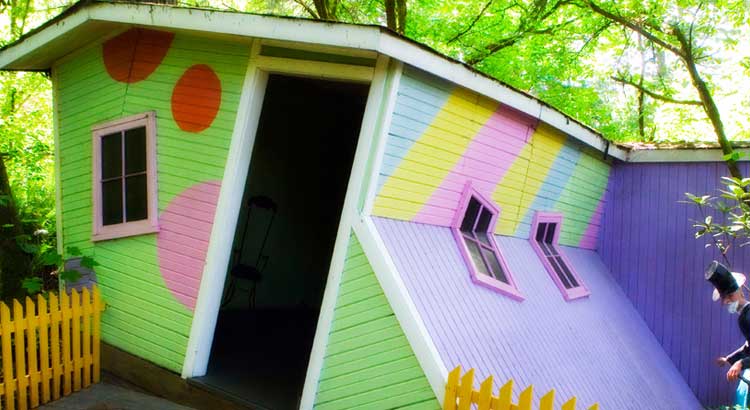 You're looking at home listings. You notice that one of them says that the house will be sold "as is." If you're thinking this probably doesn't mean the house is in such incredible condition that you wouldn't want to change a thing about it, you'd be right.
In real estate talk, "as is" doesn't mean "pristine." It means something more along the lines of "This is as good as it's going to get." As is can actually be a very useful term if you want to sell your house quickly or if, as a buyer, you're looking for a bargain.
People sell homes as is for many different reasons, including wanting to quickly and cheaply sell a home that they have inherited, not having the money for repairs or just not wanting to work with contractors. Depending on the market, even though as is houses usually sell for less than other homes, it may still be more financially remunerative for the seller than making renovations and selling at a higher price. So if you're wondering how much do you lose selling a house as is, while the answer varies, it could be "nothing." However, there are a number of other factors that affect this as well, as discussed below.
What Does 'As Is' Mean?
The meaning of 'as is' can vary, and this is one reason that making a blanket statement about this approach must always be qualified. As is can range from a house that desperately needs a new roof or other major repairs to a house that simply needs some cosmetic upgrades. The latter could be a great deal for someone looking to purchase their first home if they are trying to save money.
It could also mean that the seller is not making any claims or guarantees about the condition of the home. Maybe the roof is holding firm for the moment, but that doesn't mean it will be true a few months down the road.
Disclosure
The phrase as is does not exempt you from revealing certain problems with the house. The requirements vary from state to state, but if you are selling an Austin house, for example, the state of Texas requires you to disclose certain problems you are aware of on a disclosure form.
Be sure that you totally understand your disclosure obligations based on where you live before placing your house on the market.
Contacting a Realtor
A real estate agent can be a big help in selling an as is house. They will be able to help you price it appropriately based not just on the condition of the house but on the location as well. A comparative market analysis performed by a real estate agent can show the price that similar homes in your area have commanded. A seller agent can also help you with marketing.
One way that price and marketing might go hand-in-hand is if you want to sell a that's in poor condition but is also in a desirable neighborhood. The house can be marketed as a bargain for the location.
An agent can also make suggestions about small changes you can make to improve the price and speed at which your house sells. You may not want to do anything to the place, but a little bit of staging, decluttering or other TLC can still go a long way.
Home Inspection
Another great reason to work with a real estate agent is that they will be familiar with state disclosure laws and any other regulations. You may want to consider having a home inspection prior to listing the home to ensure that you have not missed anything that you need to disclose. This can also help you appear to be more transparent to potential buyers. In addition, it can help you set pricing.
On the other hand, buyers may want their own inspection, and this might come with a different set of conclusions than the initial one. Your real estate agent can also help you make a decision about whether to do a pre-listing inspection.
An Appealing Listing
Just because you're selling the home as is doesn't mean you can neglect the effort of trying to create a listing that will attract buyers.
Pricing should take a number of things into account, including whether it is a buyer's or a seller's market. Because home sales in Austin Texas are hot right now, if you're selling there, you are likely to be in a better position than in a real estate market where houses are moving much more slowly.
Your own timing is also a factor in pricing. If you're thinking "I need to sell my house as is fast," you might need to price on the lower end in order to get rid of it. If you can afford to let it sit for a while, you can be pickier about your offers.
Have the house professionally photographed to look as appealing as possible, and highlight any features in the listing that make it more desirable. This includes location. For example, if the house is near schools, parks, major employers or other attractive areas, be sure to mention it.
Consider Cash Offers
It may be somewhat unconventional, but depending on the state of your house, you may have little choice but to accept cash offers. If the house is in really poor condition, it might not meet the minimum standards for potential buyers to get a mortgage.
Selling for cash can also move the process along much faster.
Weighing the Value of Selling As Is
In a place like Austin, you are much more likely to be able to sell a house as is than in a slower property market. However, there is more to consider than simply whether it is possible.
You really need to drill down into the specifics of the work that needs to be done and estimates of what that work will cost. A real estate agent can help you determine whether there will be a return on your investment on any of that work and if so, what it will be.
It's also possible that you simply don't have the time, money or inclination to do work on the house. Fewer complications and peace of mind can be priceless, and you may want to opt for the easiest option even if an investment of time and money might drive the price higher.
Another option for an as-is sale is selling to a home-buying company. However, you should be aware that their offers are likely to be much lower, and you should also be alert to scams from this part of the industry.
Whether you've inherited a home, you need to get out of the house you're living in quickly or you want a relatively quick, painless and inexpensive selling process for some other reason, selling as is can be a smart decision in the right circumstances, and for the right buyer, as is can mean a terrific opportunity.
Thinking about Buying or Selling your Home in Austin or Surrounding Austin Metro Areas?
Contact your
local RE/MAX real estate agent
and get your Austin Texas real estate listed. I am a Local Texas real estate expert.