New Construction: The One Year Walk Through
Posted by Christopher Arnell on Friday, May 26, 2023 at 7:45 AM
By Christopher Arnell / May 26, 2023
Comment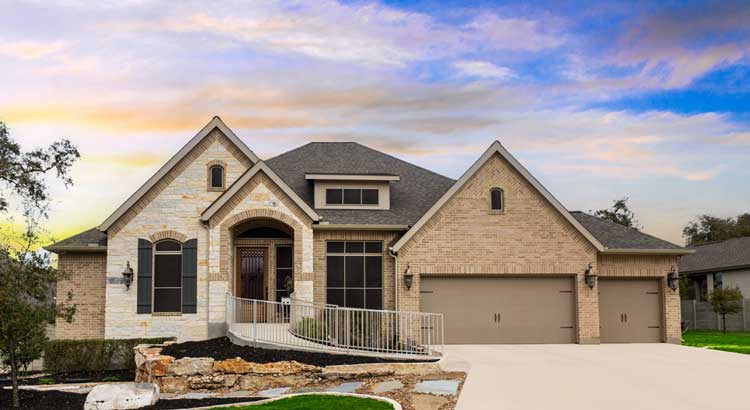 One of the wonderful aspects of buying a new construction home is that you get to do a one-year walkthrough with the builder. This is important because a house settles during its first year. You may experience some minor defects during the first year of owning your new home. Sometimes there are major defects that need to be addressed. It is a good idea to let the house go through all the seasons before you do the one-year walkthrough. If there are major safety hazards or defects before the one-year walkthrough, be sure to make your builder aware right away.
The Main Structure
Hopefully, the main structure of your home will be secure after the first year of settling. Small defects are common and fixable. However, you do not want to have major structural defects. Structural defects can include moisture getting into the home such as window or roof leaks, foundation issues, plumbing problems, dangerous electrical issues, and other system failures.
Exterior
When the builder's representative arrives for the one-year walkthrough, start by walking around the home and looking at the exterior. Start at the top of the home with the roof and go down. Examine the soffits and fascia. Look at the siding of the home or whatever material is used on the exterior. Examine the windows and doors. Be sure all exterior caulking does not have any holes in it. Make sure the driveway and all exterior walkways are in good condition with no large cracks or sinking. The same is true for a patio if the builder installed one. If the builder is guaranteeing the landscaping for the first year, make sure everything is still alive.
Garage
Check your garage drywall and concrete floor. Look for long cracks that may need to be repaired. Be sure your garage door closes and does not have any light shining through at the bottom. If so, it may need a new weather strip. If the builder installed an electric garage door opener, make sure it works and the safety feature is working as well.


Cracks and Nail Pops
Interior cracks and nail pops are common and easily fixable. Your builder will mark each one with a piece of painter's tape and have a carpenter come in to fix them, sand, and repaint them. Expect some dust in the house afterward. Even if they cover your furniture and floors, it gets dusty when builders sand.
Walls and Doors
Look around to make sure your walls are solid and are not leaning. Make sure they do not have any large cracks in them. Test each and every door to make sure they close all the way and lock.
Windows
Windows should be free from any condensation or fogginess in between the panes. They should definitely not leak. Be sure the caulking is still in good condition on the interior as well as the exterior.
Flooring
Walk around and look at the flooring in your home. There are many types of flooring and many types of problems that can accompany each type. Be sure all flooring is level. Take a ball or marble and place it on the floor to make sure it doesn't roll to one specific area. If you have tile with grout, be sure the grout is still in good condition with no cracks. If you have any type of wood, wood laminate, or luxury vinyl tile, be sure the seams are tight and secure. Make sure the carpeting does not have any defects that are a result of the installation.
Caulking
One common issue at the one-year walkthrough is caulking in the kitchen and bathrooms. Caulking typically settles or appears to shrink and crack during the first year and needs to be refreshed. This is covered in the one-year walkthrough. However, after the first year, recaulking is up to you to either do it yourself or hire a handyman to do it.
Appliances
Many builders have you work with the manufacturers if your appliances have any issues during the first year. The builder should have given you the phone numbers or email addresses to the manufacturers so you can report any problems with your appliances.
Major Systems
If you have had any problems with the major systems in your home and haven't told the builder yet, the one-year walkthrough is the time to bring it up. Major systems include your plumbing, electrical, heating, and air conditioning systems.
"Acts of God"
There are some issues that are not covered by your builder during and after the first year. If you use a real estate agent during the home purchase, they can help you understand what is and isn't covered. These issues are typically called "acts of God." Acts of God can include any damage due to strong winds, tornadoes, hurricanes, and the like. Water damage or flooding from torrential downpours or hurricanes are deemed acts of God. Fires can also be acts of God.

Be sure to do your one-year walkthrough a little ahead of time. This way, the builder has time to make any and all repairs. Also, if you missed something, you could always add it to the list before the one-year date arrives.
Thinking about Buying or Selling your Home in Austin or Surrounding Austin Metro Areas?
Contact your
local RE/MAX real estate agent
and get your Austin Texas real estate listed. I am a Local Texas real estate expert.