Mortgage Broker vs Bank
Posted by Christopher Arnell on Monday, March 20, 2023 at 7:20 AM
By Christopher Arnell / March 20, 2023
Comment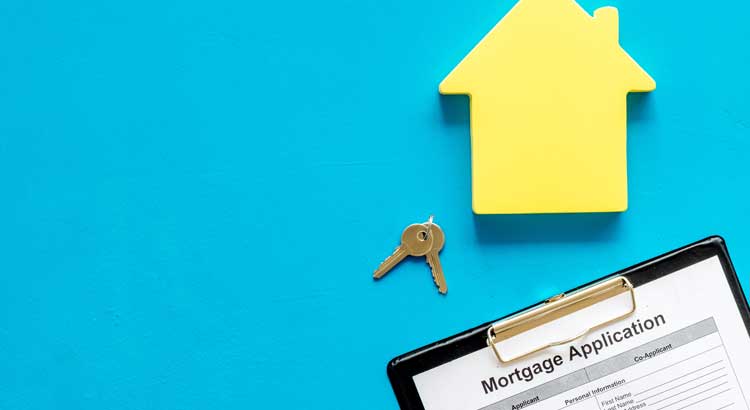 If you're buying a home and--like most people--you need to borrow money to do so, you have a choice between using a mortgage broker or a bank. Don't make the mistake of assuming that these options are more or less the same. A mortgage broker and a bank offer different benefits and drawbacks, and it's important to understand what those are. Depending on your particular situation, one or the other may be better suited to your needs.
Brokers Versus Direct Lenders
The essential difference between the two types of entities is that a broker works with a number of companies to find a loan for you. A bank is a type of direct lender that funds the loan itself.
There are other types of mortgage lenders as well, including mortgage companies and credit unions. It's not a bad idea to get quotes from a few lenders so that you'll have a better idea of what your options are but beware of having your credit pulled too many times because this can also affect your credit score. Understand the difference between soft and hard credit checks--the latter generally only happens if you put in a loan application, not if you check your own score. However, you can't get more than a ballpark figure for your personal situation without a credit check. Keep in mind that you need to balance all of these considerations as you proceed. Three or four quotes is generally a good number.
Things to Consider
There are a few things to ask yourself as you think about whether a bank or mortgage broker is the right choice for you.
How is your credit?
Do you have a good, longstanding relationship with a bank?
How important is it to you to get the best rate you possibly can balance against the time and energy it can take to do all the necessary research? How do you feel about comparing different varying rates and terms? Do you find financial jargon confusing and frustrating?
Do you have special circumstances that mean you need a less conventional type of mortgage?
If you have great credit and a great relationship with your bank, going with a bank mortgage might be your best option--although keep reading because that still may not necessarily be the case.
If you have credit issues, don't want to wade through a lot of jargon, are anxious about doing the research on your own, or have other mitigating circumstances, a mortgage broker might be just what you need to help you navigate the confusing world of home loans.
Getting a Mortgage From a Bank
For someone with good credit and an established bank relationship, going with a bank can certainly be the most straightforward approach. In some cases, it may also turn out to be the most cost-effective. You may like the idea of going to your community bank where you already know everyone and arranging your mortgage there.
However, there are some drawbacks to keep in mind. Loan officers are limited in what they can offer you. Every bank is simply not going to have every option available. Furthermore, interest rates can vary a great deal across institutions. Of course, if you are already a good customer, you are more likely to be offered better terms, but you won't necessarily know how it compares to other offers you might get.
If you decide to go the bank route, you'll need to do all that research yourself to make sure that you're getting the best deal. And while you may feel tempted to simply sign on with your local trusted institution, that temptation could cost you a lot of money when there are far better deals to be found elsewhere.
On the other hand, if you're a valued customer, you might be offered some benefits, such as lower closing costs.
Working With a Mortgage Broker
A mortgage broker's entire job is staying on top of the market and knowing what kind of offers lenders will make. That means that using a mortgage broker can take a lot of the legwork out of the process for you. Mortgage brokers have access to many more different interest rates and loan programs than a bank will.
There are disadvantages to using a mortgage broker, of course. There are fees, so you could end up paying more than you would if you went to a bank. On the other hand, these are often negotiable. Furthermore, you'll need to do some research and get some recommendations to make sure that you've found a mortgage broker who will put your best interests first and not just connect you with lenders who will profit.
However, a mortgage broker can be a big help if your credit isn't great or there are other unusual circumstances that need consideration. If you've gone to your bank and been denied a loan, a mortgage broker may be able to help. They also may be able to help you with your application and other paperwork.
A mortgage broker can greatly reduce the stress, time, and energy that you spend looking for a loan. They may be able to offer products that are better suited to your particular situation. Another thing many people prefer about using a mortgage broker is that it often involves more personal, face-to-face contact, which can be more reassuring than talking to a different loan officer every time you contact your bank.
Making the Decision
Buying a home is a process that has a lot of moving parts. It's not uncommon to feel as though you are drowning in paperwork or that you are dealing with the same repetitive requests over and over.
Deciding between a bank and a mortgage broker essentially comes down to looking at two different elements. One is your own personality, how motivated you are to do your own research and how stressed out you get by going it alone. The other is your particular set of material circumstances. Keep in mind as well that even if you have a pretty good credit score, banks with a low tolerance for risk might still turn you down, and if that's the case, a mortgage broker is still a good option.
What is ultimately most important is that you get what you need. Do your research and ask questions to ensure that you get a mortgage on terms that work for you.
Thinking about Buying or Selling your Home in Austin or Surrounding Austin Metro Areas?
Contact your
local RE/MAX real estate agent
and get your Austin Texas real estate listed. I am a Local Texas real estate expert.