Is it Best to List a Home Occupied or Unoccupied?
Posted by Christopher Arnell on Monday, June 19, 2023 at 2:19:35 PM
By Christopher Arnell / June 19, 2023
Comment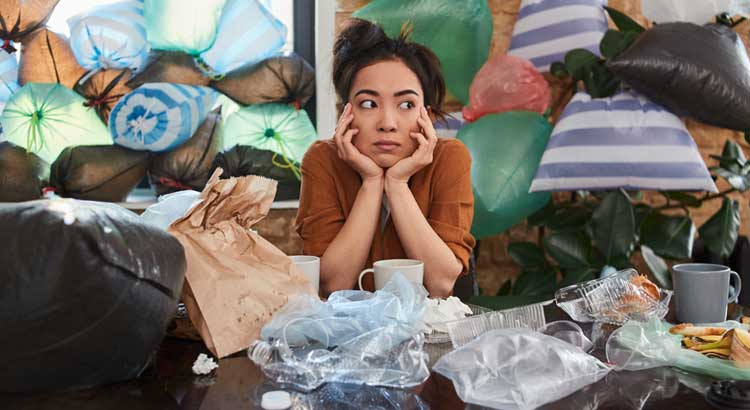 The real estate market has been a sizzling hot seller's market over the past couple of years. Homes have been flying off the shelves and home prices have been increasing by double digits year-over-year. Currently, the market is starting to balance. Home prices are not increasing as aggressively as they were. In many areas, market time is increasing as well. If you are thinking of selling your home, you will need to start paying a little more attention to preparing your home before you list it for sale. In most cases, with the proper preparation, it is acceptable to list your home for sale while you are still living in it. In some cases, it is better to move out of your home first, prepare it to list for sale, and then list your home when it is unoccupied.
Cleaning
Whether your home is occupied or not, it is very important to thoroughly clean your house before you list it for sale. Be sure to steam clean your carpeting. You do not want any dust, dirt, or signs of mold and mildew in your home. Be sure your house doesn't have any odors such as food odors, pet odors, or musty odors. You want your home to smell clean and fresh. If you want to add a light scent to your home, think of vanilla or cinnamon. These scents are comforting and can make prospective buyers feel at home. Stay away from floral fragrances.
Decluttering
If your home will still be occupied when you list it for sale, declutter and start packing. Prospective home buyers do not need to see collections displayed, knickknacks on tables, dressers and counters or personal pictures on walls. The rule of thumb is "less is best." The best advice is to go through your house and have three ways to divide your belongings. The first is to start packing the items you wish to keep and take with you to your new home. The second is to put belongings in bags or boxes that you wish to donate. The third is to put belongings that you wish to discard in bags for the trash. If you have a tendency toward hoarding, do not be afraid to ask for help. Your real estate agent may be able to put you in touch with someone who is a professional organizer.
Repairs and Improvements
Whether or not you are going to still be occupying your home when you list it for sale, make necessary repairs and improvements. If a few rooms need a fresh coat of paint, it is best to have that done before listing it for sale. Your home may also be in need of new carpeting or flooring. Make sure all the lights work and replace lightbulbs that are not working. Change your furnace filter and have a professional heating, ventilation, and air conditioning (HVAC) company do a clean and check. If you know of any other repairs that need to be made, consider having these done before you list your home for sale.
The Unoccupied Home
If you think your home might sell for a higher price and in less time if it is unoccupied, by all means, move out before you list it for sale. Be sure all of your belongings are out of your home and have it cleaned thoroughly. Have the necessary improvements and repairs been made? Most importantly, have your home staged by a professional. Some people think a vacant home that is unoccupied and empty sells better. However, a professionally staged home will appeal more to prospective buyers. Professional home stagers know just the right amount of furniture and decorating touches for your home to make it look inviting and appealing to buyers.
Showings
If your home is unoccupied, you will not have to worry about working showing appointments into your schedule. You will not have to worry about constantly cleaning and keeping your house in showing order. Also, the easier it is for real estate agents to make appointments, the faster your home will sell.
Talk to your real estate agent about whether it is best to list your home while you are still occupying it or if it might be better that it is unoccupied and staged. There are so many factors involved in making this decision. It can depend on how much you can clean, declutter and stage yourself. It depends on how many improvements or repairs need to be made. The main part of your decision may be whether or not you have a place to move to. If you have to pay for both your new place and your current home, it might still be advantageous to move out if you can sell your home for a significantly higher price.
Thinking about Buying or Selling your Home in Austin or Surrounding Austin Metro Areas?
Contact your
local RE/MAX real estate agent
and get your Austin Texas real estate listed. I am a Local Texas real estate expert.