The Importance of Curb Appeal
Posted by Christopher Arnell on Monday, November 28, 2022 at 10:30 AM
By Christopher Arnell / November 28, 2022
Comment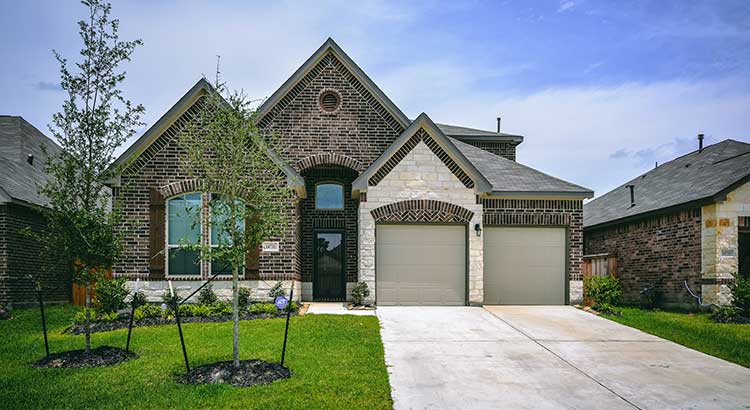 When you're getting ready to sell your home, it's important to understand what will attract buyers--and what will drive them away as well. You may think that your house has great "bones" and that potential buyers can look beyond cosmetic elements to recognize that. However, perhaps surprisingly, it's those cosmetic elements can go a long way toward generating more interest in the house you're trying to sell. The good news is that they are often relatively inexpensive and easy to address. This is the secret of curb appeal.
First Impressions
One thing to remember about selling your home is that when they first lay eyes on it, potential buyers don't see the same things that you do. If you've been living in the house for a while, you may have become accustomed to certain less-than-attractive features and you can see beneath the surface to what you love about the place. However, when it comes to attracting buyers, you need to make a great first impression. Put yourself in their shoes and imagine how you'd feel if you were looking for homes for sale in Austin Texas and drove up to a house with an unkempt lawn, a crooked old mailbox and a weather-beaten front door. You might just keep on driving. Even if you do stop and take a look at it, your impressions have already been colored by this initial sight.
It doesn't take much to improve features like this compared to the costs of things like renovation or putting on a new roof, but it can make a big difference in buyer interest and how much you get for the house. Keep in mind as well that these days, buyers are as likely to be viewing the home for the first time online at RE/MAX or similar sites as in person, and make sure your photos reflect the work that you do on the house to make it more appealing.
Signaling Good Maintenance
In your mind, a well-loved and cared-for home might still be a little shabby, cluttered, and lived-in, but the chances are that your potential buyers aren't going to see it that way. If the outside, garage, and entryway of the home look run-down, the thought that will be going through the mind of a lot of people is something along the lines of "If they don't care enough to trim the weeds on the walkway, what else are they neglecting about the house?" You may see quick fixes when you look at some of the areas around the exterior of your home that could use some work, but people who are looking at homes in Austin TX might suspect unwelcome and expensive surprises lurking behind that exterior.
Think about trying to get a job. A terrific resume isn't going to make up for showing up to an interview when you haven't showered or brushed your teeth for a week and you're wearing stained, torn clothing. An employer in that situation might suspect that there are potential problems ahead with such a candidate, and people will see your home in a similar light.
Beating the Competition
Curb appeal is not just about avoiding negative impressions. It is also about dazzling potential buyers and making your house memorable in comparison to the competition. Your home should stand out among other homes for sale in Austin. You need to think beyond simply making it look not bad or acceptable and come up with some curb appeal ideas that will help attract buyers.
What those ideas are can vary depending on your budget but might range from attractive seating areas on the front porch, house numbers that are stylish and adding fashionable outdoor lighting fixtures to replacing windows or the garage door. You should absolutely take care of essentials, such as fixing bent or broken window screens and making sure that your home isn't covered in peeling paint, but you need to go beyond that as well.
While buying a home may look like an analytical process that involves numbers and percentages and careful calculations, so much of choosing a house to buy comes down to the emotional resonance the house has for a buyer. An attractive exterior can help spark that emotion. Look online at other homes in sale for Austin and try to better what those homeowners are doing.
Command Bigger Offers
How much does curb appeal add to home value? There's no guarantee that anything you do will result in offers within a specific price range--that's down to too many variables--but one Michigan State University study found that the perceived value of a home can go up by more than 10% with some great curb appeal ideas. The importance of curb appeal really can't be underestimated when you compare the cost of it with the results it can give you.
Keep in mind as well that this is not just about what you do to your house. Curb appeal landscaping is a factor as well. A beautiful lawn and well-planned placement of flowers and other plants will make your home look more expensive than a weedy front yard. Having a higher perceived value also means selling faster, and if there's one situation you don't want to be in as a homeowner, it's waiting months or even years to offload a house after you've moved.
Selling a house is an enormous undertaking, especially when it is done alongside buying and moving in Austin or elsewhere. With all the extra tasks that are already added onto your daily life at a time like this, it can be easy to neglect the little things, but it's just those little things that can make all the difference in this process. Place yourself in the shoes of buyers and take an objective look at your house from the outside, letting yourself really take in all the imperfections. Would you buy this house as-is if you haven't already done so? What are the major issues that would give you pause? What things would be likely to put off other buyers? Answering these questions can help position you much better in a competitive market of home selling.
Thinking about Buying or Selling your Home in Austin or Surrounding Austin Metro Areas?
Contact your
local RE/MAX real estate agent
and get your Austin Texas real estate listed. I am a Local Texas real estate expert.