Austin Real Estate Market Forecast 2023
Posted by Christopher Arnell on Friday, December 30, 2022 at 4:11 PM
By Christopher Arnell / December 30, 2022
Comment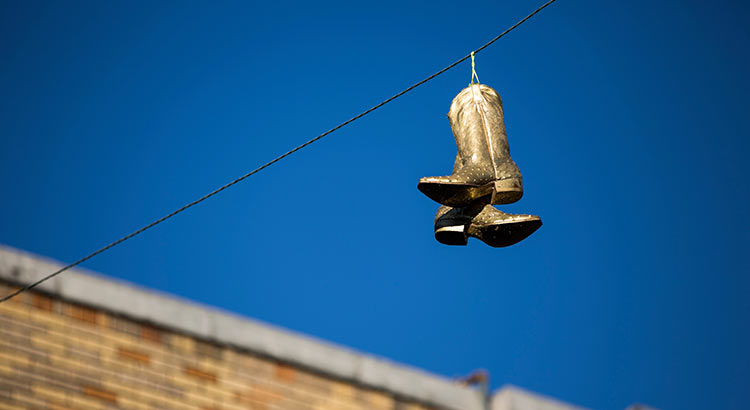 If you've been looking to buy a home in Austin, you may find yourself wondering if you'll ever find anything you like that's affordable before it's snapped up by someone else. You might have even considered looking elsewhere.
If you've thought about selling your home, it's probably with some confidence that the process is unlikely to be a long, difficult one.
For years now, Austin has been a seller's market. However, experts say that in 2023, that is poised to change significantly. It may have been a seller's market in the past, but the balance will shift back in favor of the buyer in the year ahead.
In fact, the shift is predicted to be the most seismic of all the changes in markets for the top 100 metro areas in the country.
This could signify the need for some strategy changes among real estate agents and sellers in 2023 while buyers might have a little more freedom to pick and choose as well as more time to mull over their options.
A Slow Shift
Although it may not feel like it right now, this shift is already underway, with houses selling in an average of 50 days compared to 35 days in 2021. In addition, in September 2022, substantially fewer homes were sold compared to September of 2021. In 2022, it was 869 while in 2021, the number was 1331.
A look at the real numbers shows that the perception of Austin as a seller's market is fast going out of date. The Austin market is currently considered somewhat competitive. On average, homes get two offers and go for 2% below list prices.
A trend favoring the buyer over the seller will continue and grow throughout 2023. This means that more buyers may find themselves having to accept an offer lower than the listed price.
Of course, there are a number of factors that affect this. Homes with particularly desirable features in attractive areas may still sell fairly quickly at the price listed. For example, despite the 50-day current average for a home to sell, popular homes take around half as long to sell.
A year ago, the Austin market was considered one that favored sellers strongly. While it is still considered one that is strong for sellers, that strength has lessened, and in a year, buyers are expected to be in the same position that sellers are in now.
Housing Prices
The good news for sellers and bad news for buyers is that a market shifting back in the favor of buyers does not mean that housing prices will be dropping.
It's predicted that in 2023, the median home price in Austin will jump to more than $594,000 from a median price in mid-2022 of $515,000.
However, another prediction is that by mid-2023, Austin will be the location that has the lowest sale-to-list-price ratio nationwide, indicating that homes will tend to sell for substantially less than their listing price.
Cooling Versus Crash
Real estate professionals aren't talking about a crash in the Austin market but instead a cooling off, one that is already underway. In July of 2021, the average home spent a mere 12 days on the market. By July of 2022, this number had risen to 22.
The landscape as far as interest rates and inventory has returned to more of a pre-Covid level, and industry professionals are cautioning sellers to be prepared for a somewhat different environment than the Austin area has seen in the past couple of years.
Buyers, on the other hand, will have more choices and flexibility and may be in a better position to negotiate with sellers than they have been in recent years.
Combined with Round Rock and Georgetown, Austin is set to be the fourth-best market for buyers in the country by July 2023.
These changes are not just coming to Austin. They are forecasted to be part of a large overall shift in nationwide housing markets that will favor buyers over sellers.
The Austin Real Estate Market
It's no secret that Austin and the surrounding area have a great deal to offer residents. Its popularity is one reason for the housing boom.
Taking a look at searches, 1% of people from elsewhere who were planning to purchase homes looked at Austin. Popular places where those searches originated include San Jose, Chicago, Los Angeles, and Houston.
And those who do buy a home in Austin tend to want to stay. From July to September 2022, just over one-quarter of home buyers were hoping to leave the area while just under three-quarters planned to stay.
When looking at the Austin market, it's important to understand that amid talk of averages and medians, the price of a home from one neighborhood to the next can vary greatly.
For example, the median housing price in Zilker, the most expensive neighborhood, is $1.1 million while in Cherry Creek it is $550,000. In Tech Ridge, which has the lowest prices, the median is $455,000.
Understanding Austin Neighborhoods
If you are from out of town, your real estate agent can help translate what you are looking for into an on-the-ground understanding of Austin, but it can also help to do a lot of your own research ahead of time. If nothing else, this helps you ask the right questions. It also can help you gauge whether you and the agent are on the same wavelength when it comes to your preferences.
For example, if it's important to you to be near excellent transit services, you may want to look for a house near the University of Texas or in the downtown area, Hancock or Hyde Park, among others. If you want walkability, the neighborhoods near the university and downtown are also good choices along with East Cesar Chavez, Central East and West Austin, and Old West Austin.
If it's the cycle-friendly infrastructure you're after, you should be looking at areas such as Holly, Hyde Park, West University, or downtown.
Whether you're looking for an urban, big-city feel, something more suburban or an in-between smaller-city feeling with a strong neighborhood vibe, Austin has what you're looking for, but you need to be explicit when you work with the real estate agent about your preferences.
In addition, consider not just the current needs that you and your family have but the longer term. For example, if you don't have any children, are you planning to? Or do you have one or two and you're planning on more? If this is the case, you may want to pay attention to nearby schools and assess whether the neighborhood is kid-friendly. Or do you just want a yard big enough for your dog to run around? You may want to decide whether you want to begin with a "starter home" that is less than ideal with the plan to sell in a few years time. If this is the case, talk to your agent about current housing trends and how you might make the most financially sound decisions based on those trends.
Of course, trends, averages, and other numbers can still only speak about the most common or likely scenarios. Any individual buyer or seller might have a different and atypical experience, whether that's finding your dream house at a great price right away or taking a bafflingly long time to sell your property. Your real estate agent, with knowledge of your individual situation, wants, and needs as well as the particular area where you are searching, can assist you in determining how best to go about selling or buying a home.
Thinking about Buying or Selling your Home in Austin or Surrounding Austin Metro Areas?
Contact your
local RE/MAX real estate agent
and get your Austin Texas real estate listed. I am a Local Texas real estate expert.