Austin Housing Market
Posted by Christopher Arnell on Monday, December 19, 2022 at 1:41:59 PM
By Christopher Arnell / December 19, 2022
Comment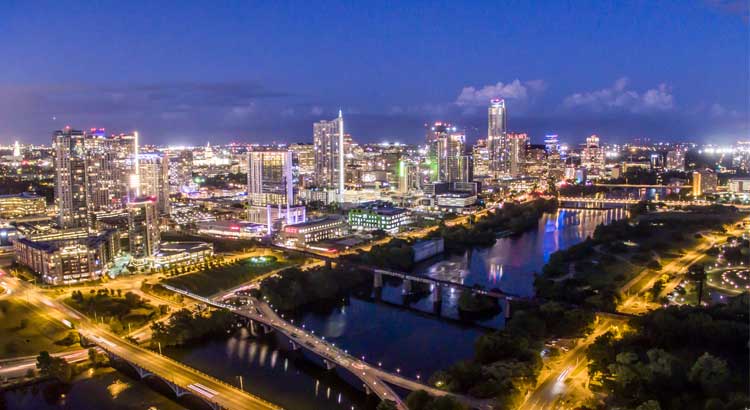 Austin Real Estate Market
What looks like a dramatic shift has occurred in the Austin housing market, formerly known as the hottest in the country. But the slowdown is really more of a return to a normal state of affairs, however seismic it may seem to both buyers and sellers who have seen the 7-day average median list price plummet over $300,000 from a high of more than $999,000.
Austin is one of several cities that saw its housing stock become a hot commodity during the COVID-19 pandemic, and now its prices are falling faster than any of the other pandemic boom towns. There are a few reasons for this drop. One is the unsustainability of both rising prices and an influx of wealthy new residents. Many of the people with deep pockets who wanted to move to Austin have now done so. High mortgage rates combined with a drop in tech stocks are also factors since much of the city's growth has been fueled by the tech industry.
Fewer Days on the Market
Earlier in 2022, if you saw a property that you liked, you needed to jump on it quickly, and sellers could feel reasonably confident that they wouldn't be waiting long for buyers to take a property off their hands. The average amount of time a house was on the market in May was 26 days. For late November and early December, that number increased to 82 days.
What's happening is not so much that there aren't any buyers as that the buyers who are out there are taking a step back. Some were scared away by the skyrocketing seller's market that was still in effect earlier in 2022 and made the decision to defer their purchase. Others are searching but just not as actively. Still, others are in a wait-and-see posture as they remain unsure of which way the market is heading and uncertain about how they will proceed.
Good News for Buyers
One of the best developments for buyers is that they are unlikely to find themselves in a situation where they are competing against multiple offers for a home. A year ago, buyers might find themselves competing against four, five, six or even more offers. Currently, there might be a small bidding war if a property is especially desirable, but most buyers won't have to worry about this.
Inventory has increased enormously, with just around 1,500 properties on the market at the start of 2022 and more than six times than many available late in 2022. This growth in inventory is one of the reasons that some sellers who need to get rid of their homes quickly may now price them below market value. Buyers also have more room for negotiation in general, and sellers may be more willing to pay costs.
Good News for Sellers
Things are looking rosier for buyers for the first time, in a while, but the picture for sellers is far from one of doom and gloom. The market may not be in the frenzied state that it has been for the past couple of years, but Austin remains a hugely popular place for affluent people to move to.
Based on the Altos Market Action Index, while Austin is heading in the direction of a buyer's market, it still remains just on the seller side of its rating--a "slight seller's advantage." However, Realtor.com has already declared it a buyer's market based on a ratio of sales to listings that is less than 0.12.
The bottom line is that sellers might not see the kind of return or the fast sell they would have if they'd put their house on the market a year ago, but there's still the potential for substantial profits within a reasonably short amount of time.
The Bigger Picture
Austin is not isolated in its slowdown. Home sales are down throughout Texas. In addition, construction permits for single-family homes dipped both in the state and throughout the entire South. This is not because buyers are looking for different properties either; according to the Texas Real Estate Research Center at Texas A&M University, buyers actually prefer new builds.
As is the case in Austin, inventory is growing in other cities throughout Texas as well. It is anticipated that 2022 will show fewer sales by year's end compared to 2021.
The Way Forward
You'd be hard-pressed to find anyone who believes the market is going to return to where it was from 2020 through much of 2022, but the conditions at that time were highly unusual. The spiraling prices and demand could not continue indefinitely, and the market is largely in the process of righting itself after that dizzying climb.
Austin remains a highly desirable location, and residents are not looking to move away from the area in big numbers. Cooling off is a relative concept, and the horizon still looks healthy for both sellers and buyers.
Most sellers cannot hope to continue commanding the prices they would have over the past couple of years or to see their properties snapped up as quickly. However, they can still look forward to a profitable sale that happens within a reasonable amount of time.
Buyers have gained some breathing room. They have more time to look and more time to mull over their choices. They're also in a better position to ask sellers to come down on their prices and to negotiate for sellers to spring for closing costs or take other action to sweeten the deal.
No one can predict the trends of any housing market with absolute certainty. While Austin looks as though it's going to keep moving toward a buyer's market, people who want to purchase a property at this time, unless they have a profit motive like quickly flipping a house, might do better to start looking now rather than becoming paralyzed about finding the perfect time to buy.
It's important to remember when looking at statistics that exact numbers will vary based on the source consulted and the weeks chosen for comparison. A better approach is to focus on the overall direction of trends.
Both buyers and sellers may also benefit by talking to real estate professionals about their plans since not only do they have the most current on-the-ground knowledge but they can also provide a more granular perspective oriented toward specific neighborhoods within Austin, where inventory and prices can vary a great deal.
Thinking about Buying or Selling your Home in Austin or Surrounding Austin Metro Areas?
Contact your
local RE/MAX real estate agent
and get your Austin Texas real estate listed. I am a Local Texas real estate expert.