6th Street Austin Bars
Posted by Christopher Arnell on Monday, December 26, 2022 at 4:20 PM
By Christopher Arnell / December 26, 2022
Comment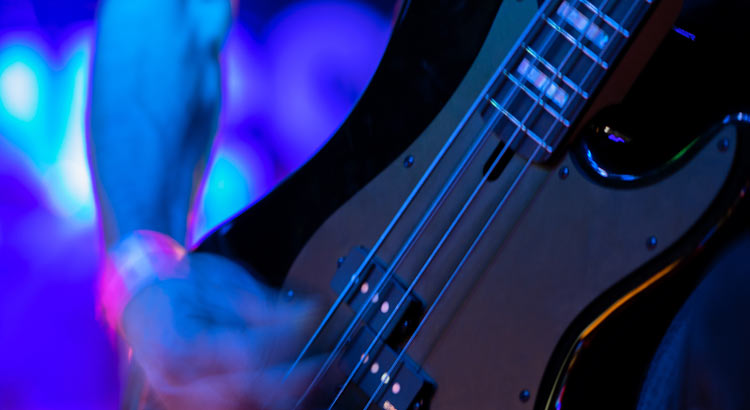 If you've heard much about Austin, you've probably heard of Sixth Street, that famous--or notorious, depending on how you look at it--a strip of bars downtown that offers a variety of drinks, people-watching, music, live entertainment, and much more. Anyone who hasn't visited Sixth Street hasn't really been to Austin proper, but you'll have a much better time navigating your way through what it has to offer with the guide below, where there really is something for everyone. One thing to keep in mind: on weekends, the street here is closed, so you can stumble from one drinking establishment to the next without worrying about traffic.
Midnight Cowboy
If you want to start your night upscale, look no further than this cocktail bar that calls to mind a speakeasy--it's actually a former brothel. Be sure to make your reservations ahead of time, though. Whether you're looking for a classic cocktail or one of the unique creations designed by the manager and the beverage director of the Alamo Drafthouse, you'll enjoy the skills of the bartenders preparing your drinks at the bar or tableside.
Firehouse Lounge and Hostel
This is another classy, speakeasy-style bar if you couldn't get reservations at Midnight Cowboy or you just want to continue the vibe a little longer before plunging full-bore into the insanity of Sixth Street. Firehouse Lounge will also appeal to the latent amateur detective or Scooby Doo fan in you thanks to the secret entrance disguised as the lobby's bookshelf. This low-key cocktail lounge offers drinks that hearken back to Prohibition as well as its own craft cocktails and also has live music and small bites. The building itself is a former fire station.
The Driskill Hotel and Bar
Cocktail bars are in the ascendancy on Sixth Street these days, and here's one more option before you go wild. The Driskill Bar is Texan through and through. From the longhorn over the fireplace to the leather couches and cowhide barstools, you can sip a drink here and pretend you're the cattle baron who built the place back in the 19th century. On top of all that, it's said to be haunted--what more could you want in a historic bar?
Fortified by a few quiet drinks in elegant surroundings, it's time to take on the noisier, divier, neon-lit establishments of Sixth Street--and find out why it's sometimes called Dirty Sixth.
Buck Wild
From one extreme to the other: When you walk into a place with a name like Buck Wild, you have a pretty good idea of what you're getting into. This one is usually jam-packed thanks to the cheap drinks, live music, and fun games, including a mechanical bull and hoops.
The Jackalope
This is a terrific dive bar with all the requirements: strong drinks, cheap prices, and a fun crowd. There's also decent food--pizza and burgers--plus good music, pool tables and, to top it all off, in case you forget you're in Texas for a minute, a statue of a jackalope. The Jackalope has been around for nearly 150 years, so it's had plenty of time to get things right, and most locals would agree that it has.
Casino El Camino
Restaurateur and food personality Guy Fieri said Casino El Camino, another beloved Austin dive bar and grill, has the best burgers in town. It's also got decor that will delight horror fans, a great jukebox, pool tables, and like much of Sixth Street, cheap drinks. If you feel yourself starting to flag, it's a great place to fuel up for more of the night ahead.
Esther's Follies
And now for something completely different: If you're ready to mix up the eating and drinking--although you can still do both here--check out the vaudeville-style theater Esther's Follies, which offers a mix of comedy, political satire, and Vegas-inspired magic shows. Esther's is loud, bright, and noisy inside and out, and it's a great way to start or add variety to a night out drinking.
The Parish
If the idea of comedy, vaudeville, and magic doesn't do much for you but live music does, look no further than The Parish. While it does book comedy acts sometimes, there are also plenty of musical acts there in various genres as well as DJs. The show is the focus more than the drinking, but the drinks are strong and the bartenders are attentive.
Recess Arcade Bar
If you're after entertainment but you're not in the mood for music or a show, you just want something more interactive or the nostalgia bug has bitten you, check out Recess Arcade Bar and its selection of retro video games. There are also snacks and drinks specials.
The Blind Pig Pub
The Blind Pig Pub offers live music daily along with a rooftop bar that has a terrific view of downtown and cheap shots and beer. It's a great place to visit if you want to dance or catch the game.
Star Bar
A retro-neon sign graces the outside of this neighborhood stalwart, which has been offering its customers a great place to people watch, get cheap drinks, and watch a game for 30 years--long before Sixth Street became the place to go. The food truck in the back has rotated through various cuisines over the years but is always good.
Buckshot
If it's shots you're after, the clue is in the name. With the biggest selection of shots in the city, listed by price on a giant blackboard, you can find something cheap and strong to keep the night going on that much longer. Upstairs, you can enjoy a deck on the rooftop and a dance floor.
Dizzy Rooster
Dizzy Rooster is another great late-night joint, known for its jello shots and dance floor. There's live music and plenty of TVs; there isn't any food, but you come here to drink and party, not to eat.
Violet Crown Social Club
Another Austin spot that embraces that retro vibe, the Violet Crown Social Club offers red booths under dim lights, classic movies, and sports on TV, and Detroit-style pizza. There's also an excellent jukebox plus the popular frozen drink the Orange Whip. During the week, you can bring your dog to the outdoor patio.
You might assume after reading the above that you've now got a pretty comprehensive overview of the bars on Austin's Sixth Street, but in fact, that's still just a smattering of what the area has to offer. As eclectic as Austin itself, Sixth Street keeps the party going with these and plenty of other venues as well. Find your own Sixth Street groove by starting with the list here and taking a chance on whatever tempts you--it's Sixth Street, after all, so almost anything goes!